Friday, May 27th, 2016
01:24 pm
X-Men: Apocalypse premiered in the UK on May 18 and is now in cinemas worldwide.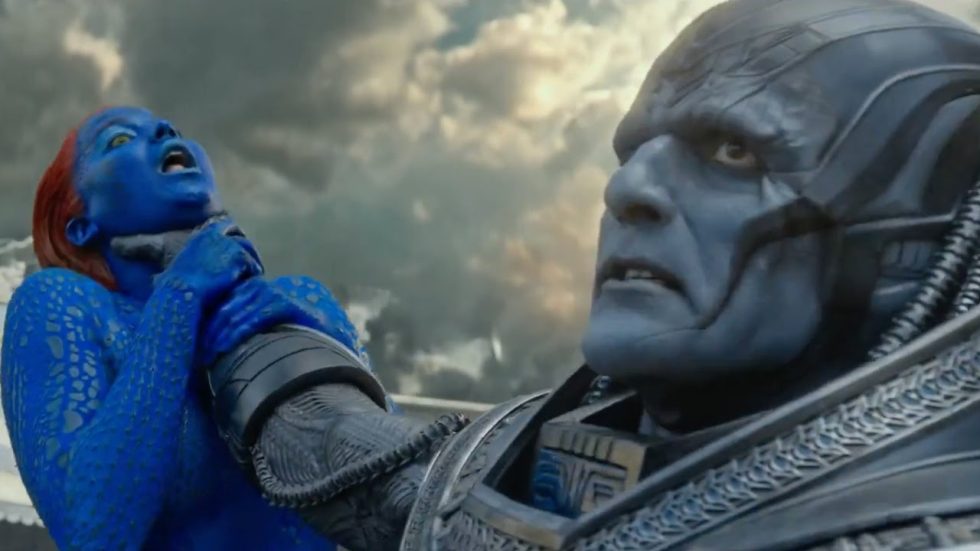 X-Men: Apocalypse
Why am I wearing this weird greenish-blue outfit and prosthetics on my face? Maybe this is why I'm so angry all the time!
6 more images in gallery
The best way to approach X-Men: Apocalypse is to think of it as an actual series of comics—some of the individual books are incredible, and other ones are absolutely meh. Translated into movie terms, that means you'll flip from a scene of holy-shit awesomepants to a subplot where you know exactly what's about to happen because it's so grindingly obvious. Whether the movie as a whole works for you depends on your investment in these characters and how much filler you're willing to endure to reach those transcendent moments that genuinely shine with a sense of wonder and fascination.
Apocalypse is the third in the latest X-Men trilogy, finishing off a timeline that took us back to the origins of the X-Men in the 1960s with First Class, went all timey-wimey in Days of Future Past, and has now landed solidly in the 1980s, complete with bad hair and new-wave music. Directed by Bryan Singer, who helmed two of the original X-Men movies as well as Days of Future Past, it's a perfectly competent action movie with a few dazzling effects. Singer has continued the trilogy's theme of history affecting the future by picking Apocalypse as his lead villain. Possibly the very first mutant on Earth, Apocalypse is virtually immortal and was last seen ruling over ancient Egypt, sucking the powers out of mutants using a weird slab of glowing rock. A series of superpowered shenanigans left him buried in rubble for thousands of years, only to be resurrected by cultists who want him to rule the world again with his extremely old-school values.